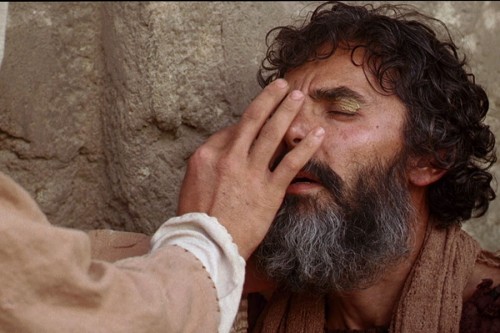 A new revelation about the identity of Jesus has been my latest obsession. The son of God has earned a lot of adoring names describing His essence; He is Alpha and Omega, Prince of peace, Lion of the tribe of Judah, Omnipotent, Omniscient, Omnipresent, Adonai, and many more. In this vast inexhaustible catalogue, I discovered a name that has kept me thinking– The Game Changer. Hmm, interesting! This resonates so much when I consider numerous events and situations in my own life. I was so excited by this revelation that I went down memory lane of other events in the Bible that  made me believe and agree that though there is no place in the scriptures where He was actually given this title, there are events to show that He has the power over all things including life and death. In one of John's spiritual encounters, chronicled as the book of Revelation, he had an encounter with Christ. He (Christ) told him that He lives, was dead and is alive forever more. (Rev 1: 18) Jesus led captivity captive, and gave gifts unto men, He that descended is the same also that ascended up far above all heavens to fill all things. ( Ephesians 4: 8-10)
The Heavenly Father saw that mankind had lost vision of his purpose on earth; through the burden of sin man came short of the glory of God. He (The Father) sent His only begotten son in whom He was deeply pleased to the earth so that, He (Jesus) would make everything new. There must however be a sacrifice for this new dispensation to be established. The blood of Jesus must be shed in atonement for all sins, including those of our ancestors. Through disobedience, Adam sinned incurring deadly curses upon all flesh. Jesus came to change the game; a new dispensation and a new testament. Old things passed away and all things became new. In Christ Jesus the incredible plan of God to redeem the earth from total destruction was implemented and perfected. This was an unprecedented act of grace.
The whole life of Jesus preceding His death was all about stepping in and stepping up; His presence was all about changing the game. Every where He went, He left a testament of change. Stories in the Bible confirmed how the man of Galilee brought hope, where there was despair and joy where there was sadness. Jesus was the light perpetual in the midst of every dark moment. Through Christ, the love and power of Jehovah was revealed. He came in a form that was reachable by all; yet He had the power to reach where no man could reach. Here are some fantastic examples of how the finger of the son of God turned things around.
The wedding at Cana of Galilee: John 2 (KJV)
2 And the third day there was a marriage in Cana of Galilee; and the mother of Jesus was there:
2 And both Jesus was called, and his disciples, to the marriage.
3 And when they wanted wine, the mother of Jesus saith unto him, They have no wine.
4 Jesus saith unto her, Woman, what have I to do with thee? mine hour is not yet come.
5 His mother saith unto the servants, Whatsoever he saith unto you, do it.
6 And there were set there six waterpots of stone, after the manner of the purifying of the Jews, containing two or three firkins apiece.
7 Jesus saith unto them, Fill the waterpots with water. And they filled them up to the brim.
8 And he saith unto them, Draw out now, and bear unto the governor of the feast. And they bare it.
9 When the ruler of the feast had tasted the water that was made wine, and knew not whence it was: (but the servants which drew the water knew;) the governor of the feast called the bridegroom,
10 And saith unto him, Every man at the beginning doth set forth good wine; and when men have well drunk, then that which is worse: but thou hast kept the good wine until now.
Blind Barthimaeus received his sight: Mark 10: 52
46 And they came to Jericho: and as he went out of Jericho with his disciples and a great number of people, blind Bartimaeus, the son of Timaeus, sat by the highway side begging.
47 And when he heard that it was Jesus of Nazareth, he began to cry out, and say, Jesus, thou son of David, have mercy on me.
48 And many charged him that he should hold his peace: but he cried the more a great deal, Thou son of David, have mercy on me.
49 And Jesus stood still, and commanded him to be called. And they call the blind man, saying unto him, Be of good comfort, rise; he calleth thee.
50 And he, casting away his garment, rose, and came to Jesus.
51 And Jesus answered and said unto him, What wilt thou that I should do unto thee? The blind man said unto him, Lord, that I might receive my sight.
The woman with the issue of blood: Luke 8:43-48 KJV
43 And a woman having an issue of blood twelve years, which had spent all her living upon physicians, neither could be healed of any,
44 Came behind him, and touched the border of his garment: and immediately her issue of blood stanched.
45 And Jesus said, Who touched me? When all denied, Peter and they that were with him said, Master, the multitude throng thee and press thee, and sayest thou, Who touched me?
46 And Jesus said, Somebody hath touched me: for I perceive that virtue is gone out of me.
47 And when the woman saw that she was not hid, she came trembling, and falling down before him, she declared unto him before all the people for what cause she had touched him, and how she was healed immediately.
48 And he said unto her, Daughter, be of good comfort: thy faith hath made thee whole; go in peace.
A woman caught in adultery: John 8: 1-11
Jesus went unto the mount of Olives.
2 And early in the morning he came again into the temple, and all the people came unto him; and he sat down, and taught them.
3 And the scribes and Pharisees brought unto him a woman taken in adultery; and when they had set her in the midst,
4 They say unto him, Master, this woman was taken in adultery, in the very act.
5 Now Moses in the law commanded us, that such should be stoned: but what sayest thou?
6 This they said, tempting him, that they might have to accuse him. But Jesus stooped down, and with his finger wrote on the ground, as though he heard them not.
7 So when they continued asking him, he lifted up himself, and said unto them, He that is without sin among you, let him first cast a stone at her.
8 And again he stooped down, and wrote on the ground.
9 And they which heard it, being convicted by their own conscience, went out one by one, beginning at the eldest, even unto the last: and Jesus was left alone, and the woman standing in the midst.
10 When Jesus had lifted up himself, and saw none but the woman, he said unto her, Woman, where are those thine accusers? hath no man condemned thee?
11 She said, No man, Lord. And Jesus said unto her, Neither do I condemn thee: go, and sin no more.
Jesus raised Lazarus from the dead: John 11
38 Jesus therefore again groaning in himself cometh to the grave. It was a cave, and a stone lay upon it.
39 Jesus said, Take ye away the stone. Martha, the sister of him that was dead, saith unto him, Lord, by this time he stinketh: for he hath been dead four days.
40 Jesus saith unto her, Said I not unto thee, that, if thou wouldest believe, thou shouldest see the glory of God?
41 Then they took away the stone from the place where the dead was laid. And Jesus lifted up his eyes, and said, Father, I thank thee that thou hast heard me.
42 And I knew that thou hearest me always: but because of the people which stand by I said it, that they may believe that thou hast sent me.
43 And when he thus had spoken, he cried with a loud voice, Lazarus, come forth.
44 And he that was dead came forth, bound hand and foot with graveclothes: and his face was bound about with a napkin. Jesus saith unto them, Loose him, and let him go.
45 Then many of the Jews which came to Mary, and had seen the things which Jesus did, believed on him.
With all the above, what other evidence are we looking for to establish Jesus Christ as the ultimate game changer?  We owe Him praise and adoration for changing our destiny. Jesus called us out of darkness into His beautiful light, which continues to shine over the world, impacting all peoples, regardless of color, race or pedigree. His name continues to be a strong and high tower for all who are weary and need rest.